Please review this important webinar invitation.
Feel free to share it with your team or sphere of influence.

Ready to Learn the Latest
in Real Estate Investing?
---
Dear Readers;
It's time for another Realty411 VIRTUAL Conference to help you gain the latest insight, strategies and techniques to grow your business.
On this new online weekend event, the rise of solar energy and its disruption of the real estate industry will be explored. Plus, learn how investors, agents, and brokers can capitalize on this trend.
Guests of this special weekend conference will gain valuable information about the rehabbing world in several key markets.
As always, Realty411's VIRTUAL Conference will also provide funding resources for our readers to gain access to private capital for their deals across the country.
This is the place to learn from real-life, full-time house flippers (plus the agents/brokers who assist them). We will be learning from professionals who are working million-dollar real estate deals, year after year.
Not interested in rehabbing? No problem! On this VIRTUAL conference guests will learn from the top note expert in the nation. Yes, discover how to bypass the responsibilities of trash, toilets, and tenants altogether.
Get ultimate control: Learn how to be the bank and secure monthly passive income.
The importance of diversification, and how to do this properly, will also be discussed. Discover how top fund managers and the ultra-wealthy build a portfolio that withstands market insecurity. Plus, implement ONE simple strategy every month to multiply your money — it's so easy, yet it makes a huge impact.
Our new event is limited to 500 guests, please TAKE ACTION NOW! Additional topics and speakers to be added, stay tuned for further updates.
To secure your virtual seat, CLICK HERE or the button below.

---
LAST CALL:
Special Webinar for Agents/Brokers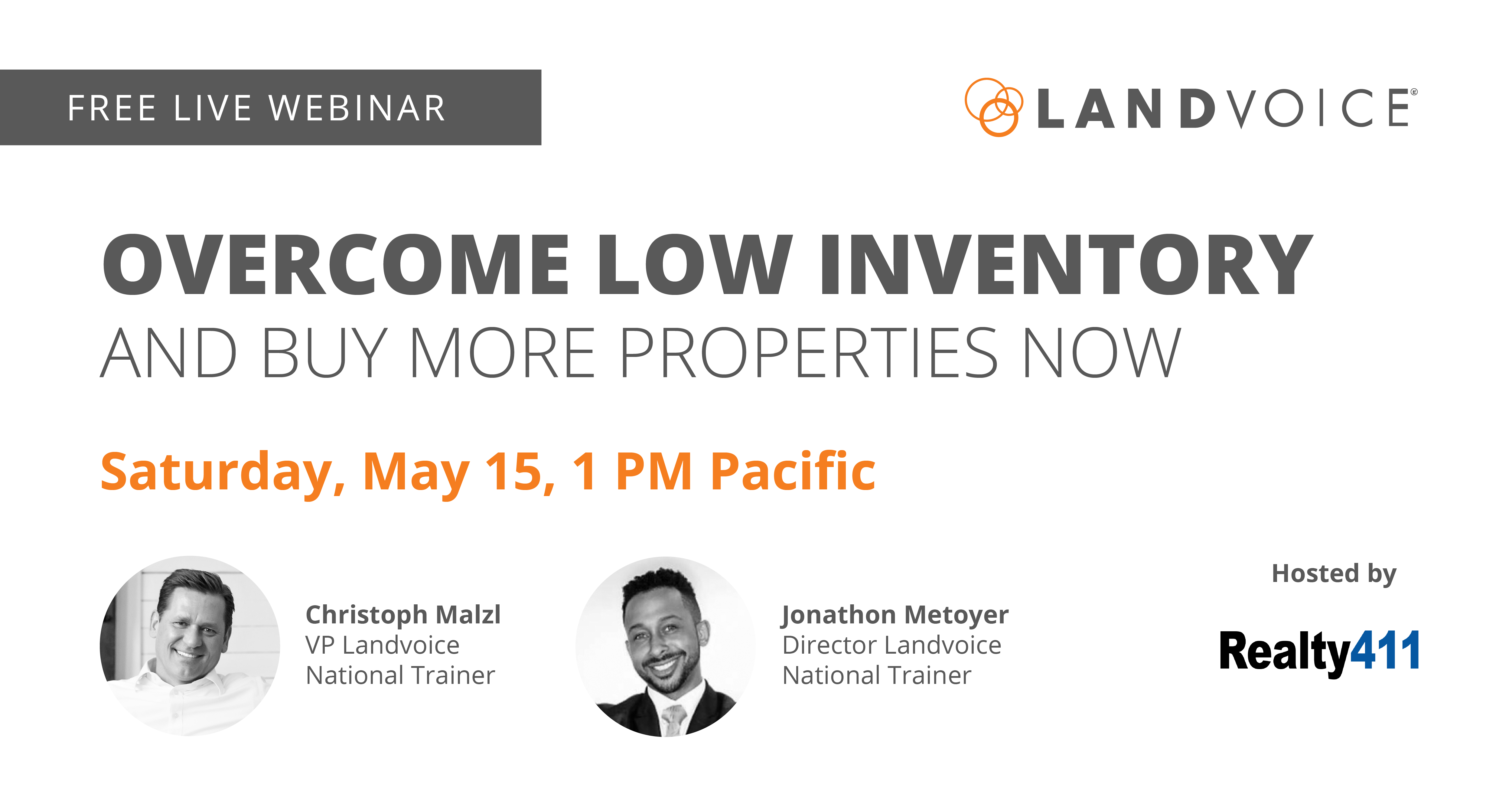 Hello Readers,
We've partnered with Landvoice to provide you with a FREE TRAINING on May 15th at 1:00 PM. This is a virtual discussion on How to Overcome Low Inventory and Buy More Properties Now.
About the Class
Learn how to uncover motivated sellers in your local market through technology and automation. Join national trainers, Christoph Malzl and Jonathan Metoyer, as they share ways that work right now to find and approach homeowners who are motivated to sell.
Course Objectives
Show where to focus your time as an investor to buy more properties in the current market
Provide actionable steps for consistent lead generation
Demonstrate alternative approaches to connect with homeowners and stand out from your competition
Present permission-based-marketing that follows DNC rules and regulations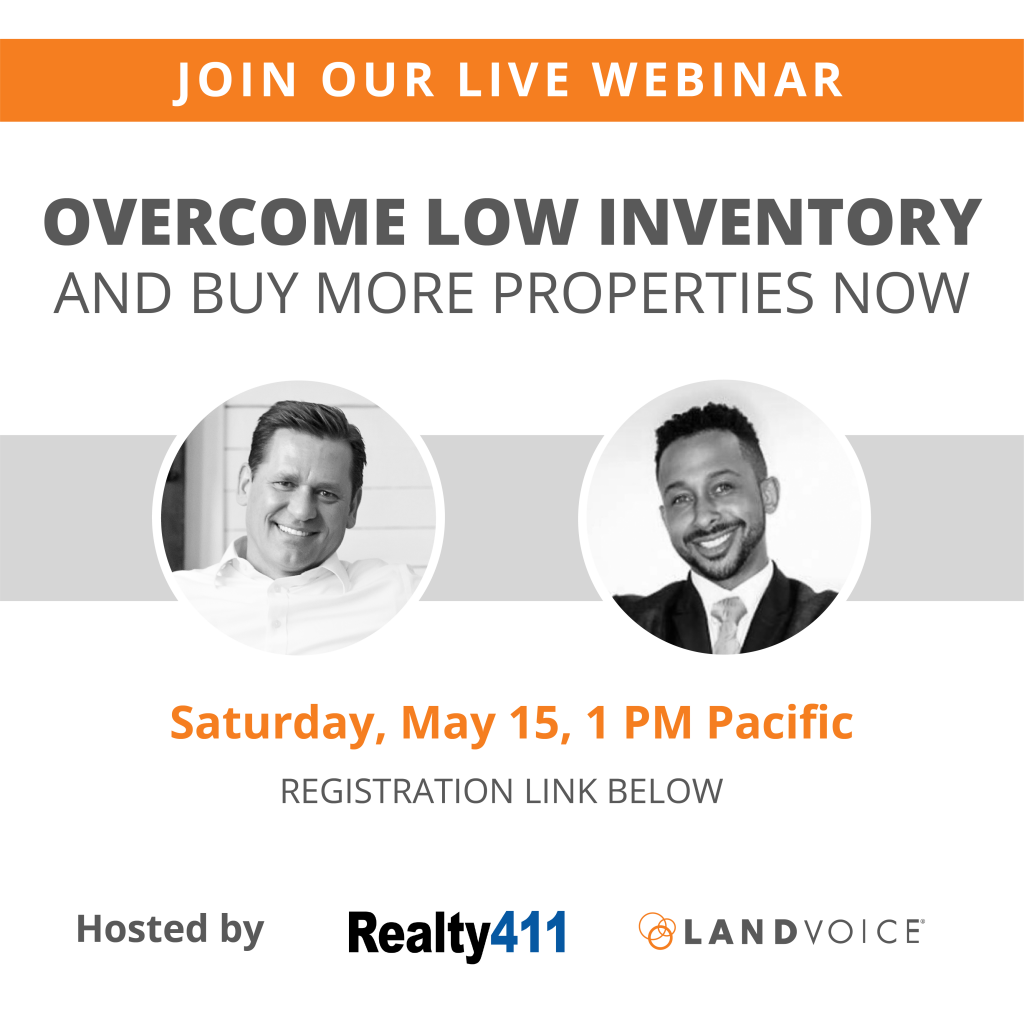 We hope you'll join us. To register, please visit:
https://us02web.zoom.us/webinar/register/WN_6oDm-ciCRyqZfkiJyRbNPA
---
Since 2007, Realty411.com has assisted top companies expand their visibility and grow their business. Contact us for a complimentary marketing session. Investors, do you have questions about real estate, want a solid turnkey rental or perhaps need additional capital? Need a solid referral?
Book a meeting with a Realty411 team member: CLICK HERE.