Do Your Have Questions About Investing in Real Estate? Do You Want to Take Your Portfolio to New Levels? If So, this is the Place to Be this Weekend. Our VIRTUAL Event is Designed to Help Readers Achieve More
Dear Realty411 Readers;
It's time for another Realty411 VIRTUAL Conference to help you gain the latest insight, strategies and techniques to grow your business.
On this new online weekend event, the rise of solar energy and its disruption of the real estate industry will be explored. Plus, learn how investors, agents, and brokers can capitalize on this trend.
Also, investors can learn the skills needed to raise millions in private capital. We have a key expert here to help our guests have access to unlimited private funds.
Guests of this special weekend online conference will gain valuable information about the rehabbing world in several key markets.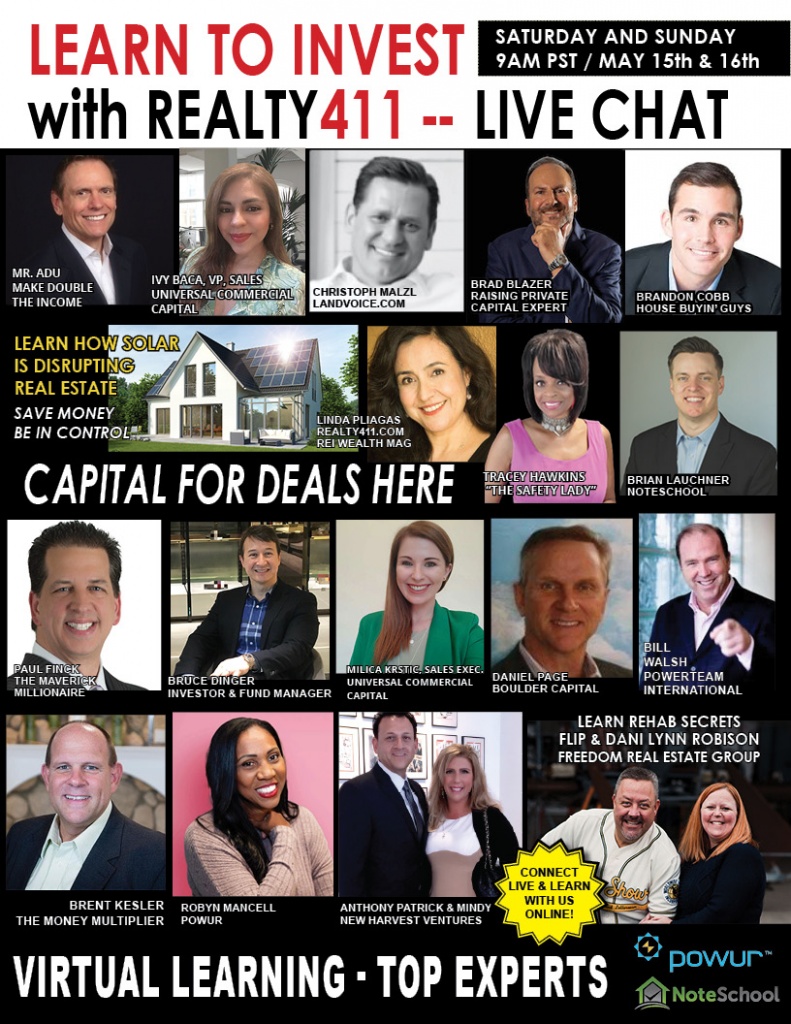 As always, Realty411's VIRTUAL Conference will also provide funding resources for our readers to gain access to private capital for their deals across the country.
This is the place to learn from real-life, full-time house flippers (plus the agents/brokers who assist them). We will be learning from professionals who are working million-dollar real estate deals, year after year.
Not interested in rehabbing? No problem! On this VIRTUAL conference guests will learn from the top note expert in the nation. Yes, discover how to bypass the responsibilities of trash, toilets, and tenants altogether.
Get ultimate control: Learn how to be the bank and secure monthly passive income, RSVP Now.
The importance of diversification, and how to do this properly, will also be discussed. Discover how top fund managers and the ultra-wealthy build a portfolio that withstands market insecurity. Plus, implement ONE simple strategy every month to multiply your money — it's so easy, yet it makes a huge impact.
Our new virtual event is limited to 500 guests, please TAKE ACTION NOW! Additional topics and speakers to be added, stay tuned for further updates.
To secure your virtual seat, CLICK HERE or the button below
ONLINE EVENT DETAILS:
Time May 15, 2021 09:00 AM to 5 PM PT
May 16, 2021 09:00 AM to 5 PM PT
Time shows in Pacific Time (PT)
DOWNLOAD OUR AGENDA BELOW: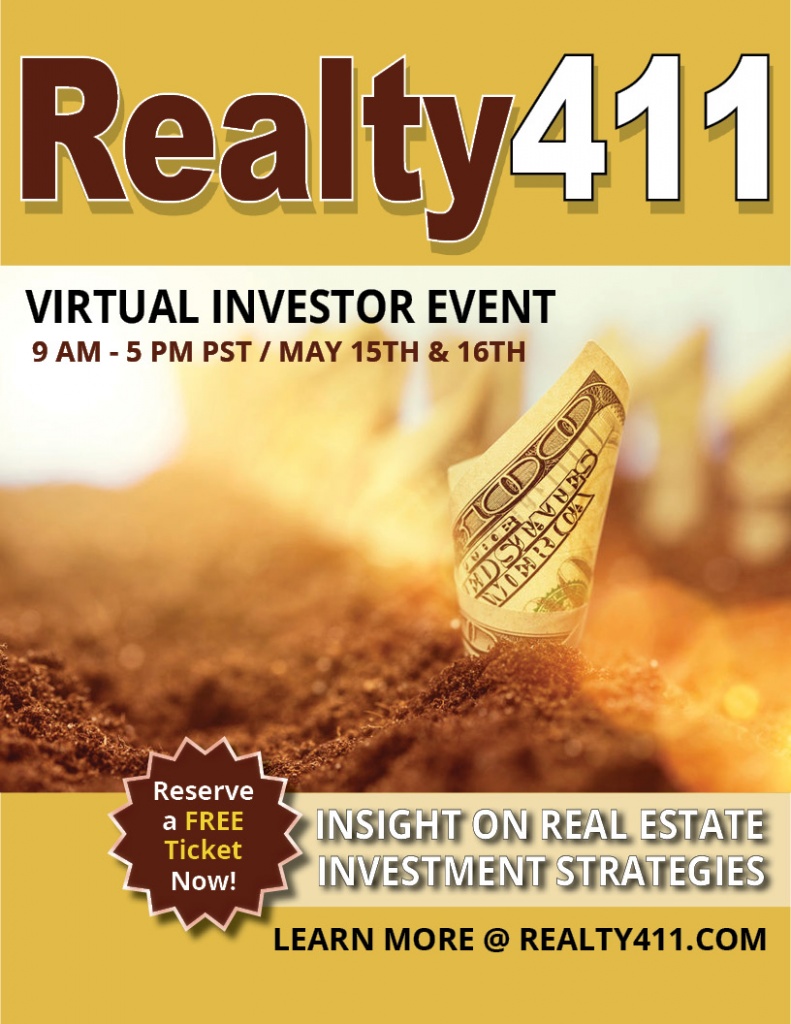 ---
OUR EVENT GUESTS WILL RECEIVE OVER 240 PAGES OF EXCLUSIVE RESOURCES! OUR TWO NEW ISSUES WILL BE MADE AVAILABLE FIRST TO GUESTS OF OUR ONLINE VIRTUAL EVENT. BE THE FIRST TO KNOW.