Join Realty411's complimentary investing summit and learn from experts who are sharing important knowledge about real estate investing.
Join us at 9 AM PT for a special educational online REI event. Don't miss this day as Realty411 will virtually unite some of the most successful, knowledgeable and savvy investors in the REI (Real Estate Investing) industry to help our readers make educated and informed decisions.
Joining us on this special conference to help guide our readers will be top industry experts ready to spill their secrets of success. Get educated, motivated and prepare for an amazing 2022 and beyond.
Normally, online events of this caliber have a hefty admission price, but Realty411 is making this special investor conference COMPLIMENTARY for investors of all levels who have a sincere desire to begin and/or expand their real estate holdings.
Since 2007, Realty411 has produced real estate-investing events and expos throughout the nation. Don't miss the opportunity to experience this day in the comfort of your home or office. Be sure to read about our amazing featured educators.
Jan 22, 2022 09:00 AM in Pacific Time (US and Canada)
SPEAKERS
Kathy Kennebrook
Founder @Marketing Magic Lady
Kathy Kennebrook is the ultimate success story. She spent over 20 years in the banking industry before discovering the world of real estate. After attending some real estate seminars this 4 foot 11 mother of two got really excited and before you know it she'd bought and sold hundreds of properties using none of her own money or credit. Kathy holds a degree in finance and has co-authored the books- The Venus Approach to Real Estate Investing, Walking With the Wise Real Estate Investor, and Walking With the Wise Entrepreneur. She is the nation's leading expert at finding highly qualified, motivated sellers, buyers and lenders using many types of direct mail marketing. She is known throughout the United States and Canada as the Marketing Magic Lady. She has put together a simple step-by-step system that anyone can follow to duplicate her success.
Jeff Dixon, MBA, CISP, SDIP
Vice-President of Business Development @uDirect IRA Services
Jeff Dixon has been involved with financial services for over 30 years. He worked in the Mortgage field for many years helping clients understand the best way to finance and leverage properties. Currently he is with uDirect IRA Services, a self directed IRA company which helps people understand how their retirement accounts can be used outside of the stock market, into assets like real estate, loaning money and syndications, just to mention a few. He has owned investment properties and is very familiar with what landlords have to deal with. He has an MBA in Business Administration and is a constant reader.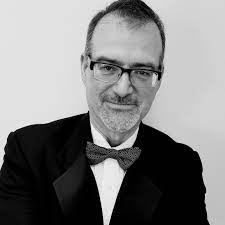 Jim Biggs
Founder @GOB Network
The GOB Network of Apartment Investors, an open source, democratized all inclusive platform for apartment investors to source deals, partners, capital. The platform also provides coaching, mentoring, teaching and access to partnerships as GP, KP, LP, JV and other creative deal structures. Mr. Biggs has held a professional license in real estate, as an agent in the state of Florida's Department of Professional Regulation, presided as President of Chesterfield HOA, held an insurance license and Series 6 Securities License with the Department of Professional Regulation in Illinois and is currently a Managing Broker for the State of Indiana. He is a member of the National Association of Realtors, Illinois Rental Property Owners Association, National Real Estate Investors Association, Northern Indiana Creative Investors Association, Chicago Creative Investors Association, Chicago Real Estate Investor Networking Group as well as several other community and professional associations.
Dr. Chander Mishra
Founder @Blue Ocean Capital
Chander Mishra MD MBA is an MF real estate investor and a sponsor, who has invested in over 3000 units across the US, worth over $200MM. Chander is the Founder and Senior Managing Partner of Accel Equity Group LLC, and Blue Ocean Capital a real estate investment firm specializing in multifamily investments, where he helps investors create wealth by generating double-digit returns by investing in the apartments. He is an author speaker and has appeared as a guest on multiple podcasts.Chander graduated from the MBA program at NYIT Ellis school of management and is a physician with a specialization in Cardiac Anesthesiology. He is an experienced entrepreneur, VC who has helped build and scale companies by improving their business operations and customer relations. He manages a portfolio of over 125 million at Accel Equity Group LLC, and Blue Ocean Capital he created an opportunity for investors to invest in large multifamily assets they usually don't have access to.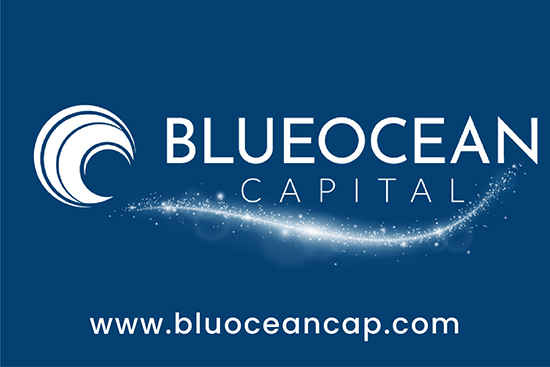 Iva Mishra, MBA CPC
EXECUTIVE @Blue Ocean Capital
Over 14 years of property management, business consulting, HOA management, real estate, and asset management experience. She is a certified business coach, franchise consultant helping businesses grow by achieving goals. Iva continuously shares her knowledge and time with the local business community, nonprofits, school districts.