Dear REI Wealth Mag Reader;
We want to make sure you saw our most recent online event, which is happening the weekend of May 15th and May 16th, beginning at 9 am PST. Here are all the details, hope we see you there!
---
JOIN HUNDREDS OF INVESTORS! OUR VIRTUAL WEEKEND INVESTOR EXPO WILL BE LIVE AND IN REAL-TIME VIA ZOOM.
Attention, serious investors, Realty411 magazine will once again unite the most successful, knowledgeable and savvy investors in the REI (Real Estate Investing) industry for ONE SPECIAL INVESTOR WEEKEND!
These HIGH-LEVEL industry experts are sharing their precious time because they want our readers to learn time-tested tips and techniques for success.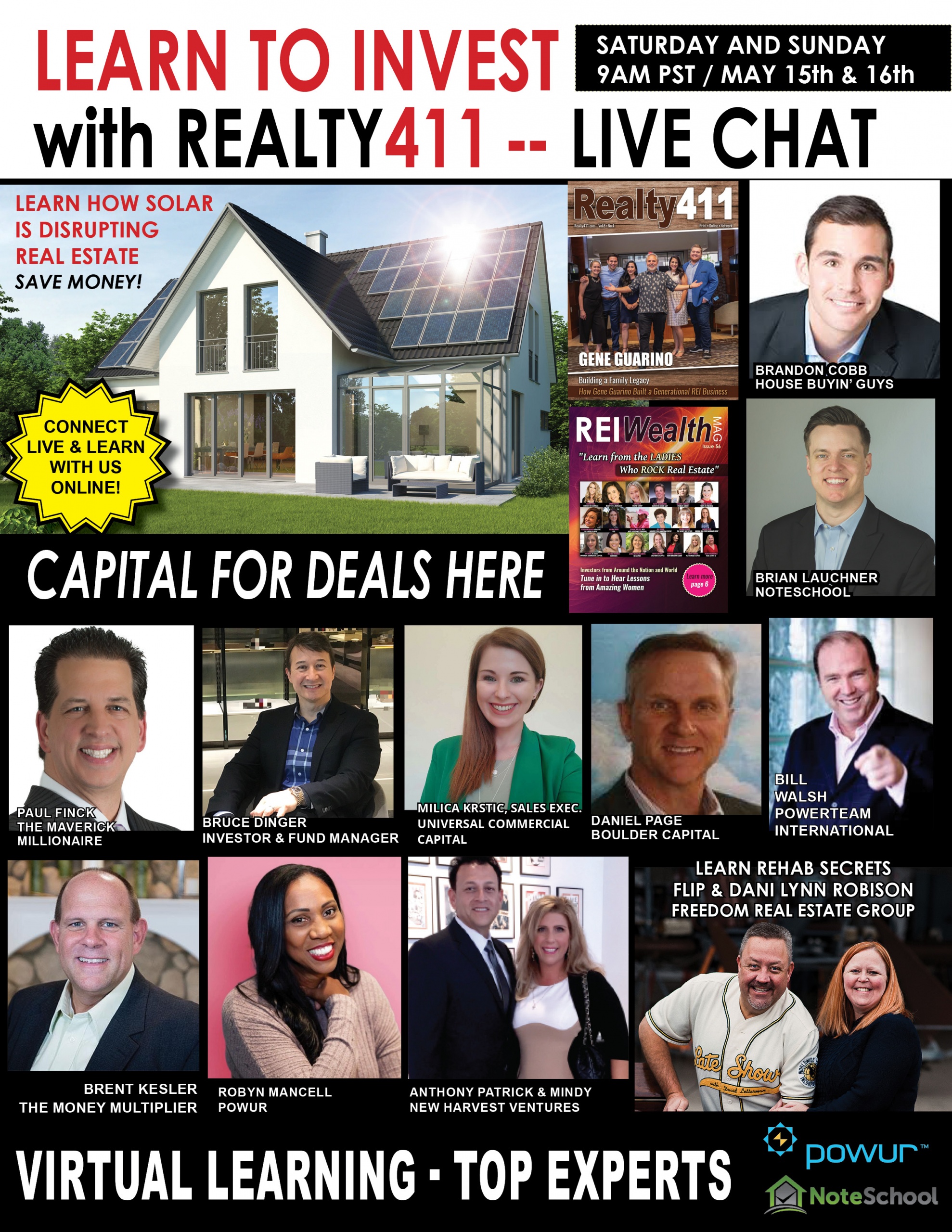 This is the place to be to learn from some of the most successful leaders in the industry all in your home or office. Plus, guests can chat DIRECTLY with each educator to get their real estate questions answered in real-time.
LEARN TO REHAB ONLINE – LEARN ABOUT HOT MARKETS FOR BUY-AND-HOLD INVESTORS – HEAR ABOUT OUR BIGGEST MISTAKES AND HOW TO AVOID THEM – HONEST, REAL AND RAW – REALTY411 IS HERE FOR YOU!!!
Joining us on this special conference to help guide our readers will be HIGH-LEVEL industry experts who will be donating their precious time for all of our readers. Realty411 wants to make sure all investors stay up-to-date with the right information to take them to new levels of success.
OR BELOW
https://www.eventbrite.com/e/realty411s-virtual-investor-conference-learn-to-grow-your-portfolio-tickets-150669202641
Visit REALTY411 at: http://realty411mag.com/?xg_source=msg_mes_network